After a few hours at the Louvre we took our bus for about our hour to the northeast suburbs of Paris to the home of a renowned expert in the history of scientific instruments and time keeping, Anthony Turner.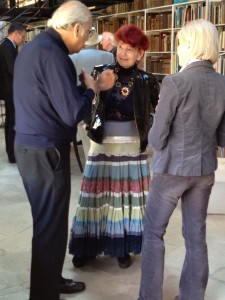 He also is a book seller and has written some books himself as well the information published about scientific instruments for auction catalogs. He and his wife Sara put on a rather unexpected wine and hors d'heuvres dinner including dessert. (Sorry Heather, there was too much for me to get down all the details).

We spent several hours sharing stories, rummaging through Anthony's books, sipping wine, eating, listening to some fine choral music, and enjoying the late afternoon sun. Couldn't be better. I did buy three books – couldn't resist – now I just have to figure out how to get them back on my luggage.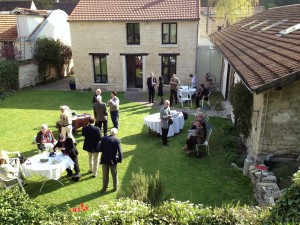 Tomorrow is our last day in Paris,