Greetings Friends,
Thought I'd better jot down a few thoughts before I am totally absorbed and delighted to be hosting all our kids and grandkids here for the next month!:) We have not seen them except on FaceTime for 7 months. I have great empathy now for grandparents who have kids living so far away that annual visits are all that is possible. It is just wrenching to be apart so long. I know I will be a blubbering idiot the first few days they are here and again when they leave. We have some really fun things planned as well as plenty of time to just relax and be together. You will hear all about it after they leave! Mostyn will need to continue with his course, joining us as time permits and for weekend outings. He has been diligently writing, trying to get ahead on assignments for his master class, so that he won't stress out thinking about it whilst they are here. I am so proud of him. This is no slouchy course he is undertaking and adding the acquisition and writing of a Master's thesis on top of it, is extremely daunting. He is handling it like a pro and maintaining a positive attitude, though bone tired most nights. He is also continuing to ride his bike to school and back daily, a 35 minute ride each way. Not bad for a 63 year old, two time cancer survivor!
Our three week spring break vacation seems like ages ago now. I developed a really nasty respiratory infection during the first week, and am just now regaining strength and have finally stopped coughing till my ribs ache. Mostyn recapped the first 2 weeks already. The first to Vienna, the second to Bath, so I will recap the third week in Spain.  Because of my bug and nasty weather our time there the first few days was not ideal. The small village where we booked a vacation rental in San Jose, was quaint, but since it was off season, it was very sleepy. We did a lot of relaxing in the house, reading and watching the rain and wind, and watching Netflix. We ventured out trying to find places to eat, and had a couple good meals of fresh fish, but one night ended up with bread and cheese for dinner from a bakery.
In contrast our time in Malaga with our nephew Dan Pringle and his family was perfect. They were fabulous hosts and the weather cooperated, so I actually got my feet in the Med, as well as seeing some of the sights in and around Malaga.
Though I appreciate very much the privilege we have had to travel and enjoy new experiences and cultures, the best part for me has been time spent with our family in Vienna and Malaga. Nothing compares to re-uniting after many years with those you love and re-kindling the connection and making memories to tide you over till you meet again. So, many thanks and much love to the Heinrichs-Gale's, Schodterer's, and Pringles for making time for us, feeding us, and welcoming us so warmly.
Reality hit upon return to Chichester and transitioning back to a normal schedule took a full week. Because I was down with the URI, most of my time was spent resting, though chomping at the bit wanting to prepare for the kids visit. Thankfully our church friends have been overwhelmingly helpful and our wee cottage is bursting with borrowed cots, toys, baby gates, and highchairs. This week I have spent cooking, planning, and shopping. I will end the week cleaning and resting up some more, so I can chase my grandchildren through the bluebells and baby lambs!!:)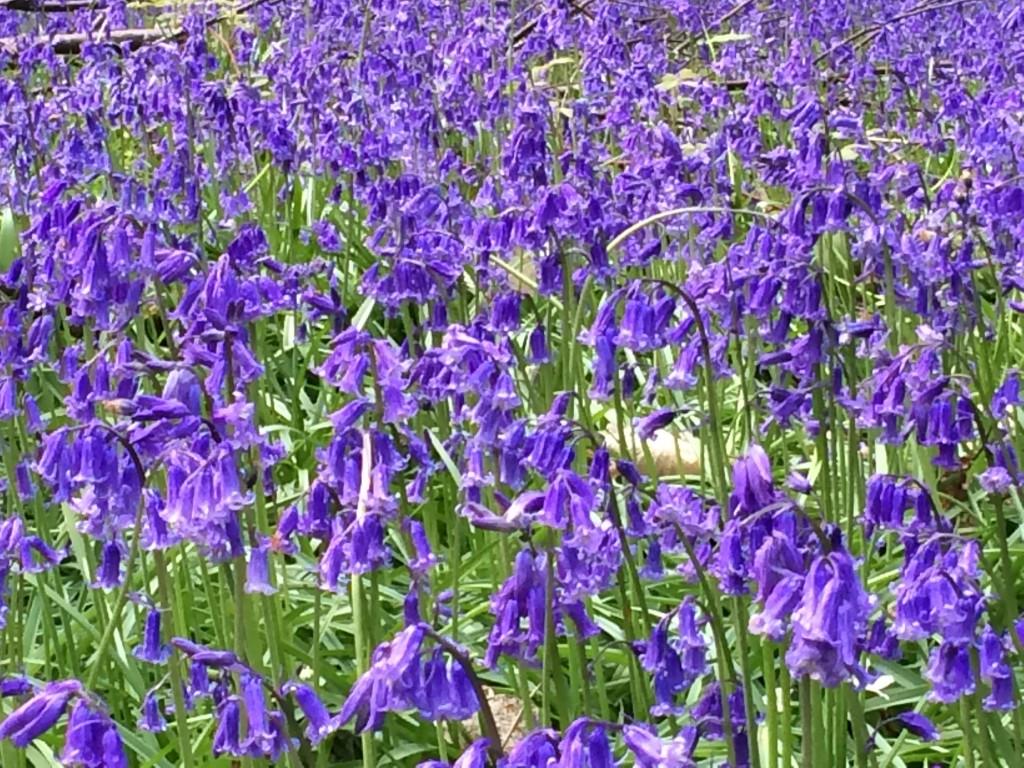 We have booked flights home for October 1st. I found a good deal through Norwegian Air from Gatwick direct to LAX which was too good to pass up. The nominal plan is to head south to OC, look to buy a car and then head home to Santa Barbara probably around the 5th. I have patients scheduled in November so reality will hit again for me then!
Still lovin life here, but also very happy to think about seeing all of you again in a few short months.
Best,
Debbie