If an adventure was what we were looking for that is what we have – and we have not even left the country yet.
In addition to my pursuit of a clock making education, this year away is also providing a much deserved career break for my wife, Debbie. After all, she has been working steadily for longer than I have, starting in 1979. She helped me get through school at UCSB (BSEE) and has continued to work as a dental hygienist for all these years.
So far we have had a real adventure just learning about the British immigration rules. Their immigration law is probably as strict as ours but also has some quirks.  Our experience has been just about as easy as making our way through this tangled mess of boats in the Santa Barbara harbour (note the British spelling).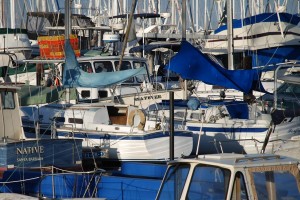 Apparently, for me to bring her into the UK as a dependent of a student would have required that my course be at least 12 months long – mine is one week short of that. Close does not count for UK Immigration. If my course was less than 6 months or at least 12 months, then it would not have been a problem – are you kidding? In addition, my degree would need to be offered by a school known as a "Recognized Body". Again, NO, my school is only a "Listed Body". In addition to not seeing a way forward for Debbie, we had not rented our house in Santa Barbara yet and I told the school that I may not be coming after all.
We kept our heads down and forged on as if we didn't know any better. One day, we were showing our house to potential renter, explaining our situation with UK immigration. They said that they had worked with a good immigration lawyer in NY. Having already called several immigration lawyers in England, I was not too hopeful but made the contact anyway. The initial contact confirmed what we already knew; taking Debbie as a student dependent would not work BUT our discussion led to other methods of entry to the UK. Turns out that because Debbie's father was born in Scotland, she is something akin to being a British Citizen by birth. All she needs to do is apply for a Certificate of Entitlement that gives her the "Right to Abode". She can be in the UK for as long as she wants, any time she wants!  Sometimes when you back away and get some perspective, things look a little more clear.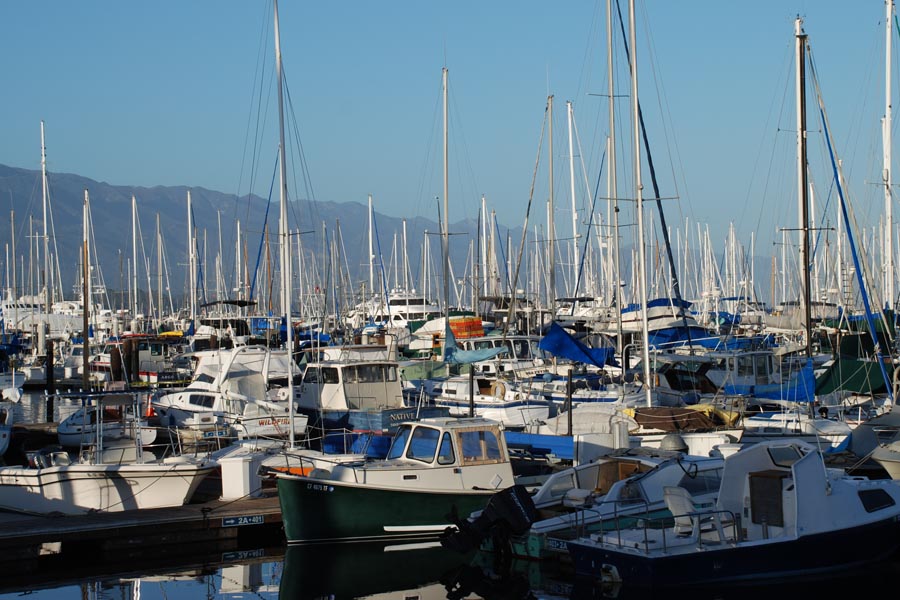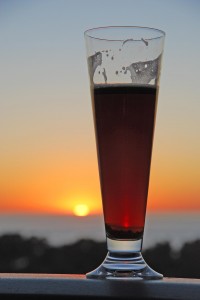 So, now we are both in process for obtaining our visas in the next couple weeks. AND we have just signed some wonderful renters to take our house for the time we are away.
The reality is settling in – we have 27 days, including four weekends left to get ourselves fully ready – are you kidding? Wow! Almost time to drink to the success of just getting started.
until next time,
Mostyn