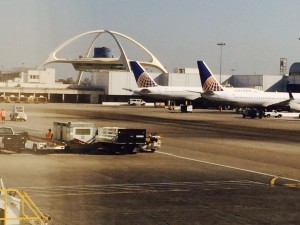 Debbie's Certificate has not come in this week so we have decided that I should go ahead and get to England and start to get ourselves settled. Debbie will stay back in Newport Beach, where we've been for the last week. She is among family so well taken care of and not alone. That makes me feel a lot better.  We got a call from the lawyers on Friday asking some detail about Debbie's father's US Naturalization, so we know that her application is in process BUT of course we don't know yet if it has been approved.  We are moving ahead trusting that it will be approved.  – a bit of a gamble –
BUT we have much to do in England before school starts. We need to get new cell phones plans, open a bank account, buy a car and bicycle, get all our belongings shipped and in place. Then there is the school stuff – I have shipped my mini-lathe and need to get that set up in the school workshop along with the rest of my tools, and – I also need to discuss a Masters project with my tutor. This is the most critical part of the work of the year for me and the most interesting part.
So, it's wheels up on Sat the 6th (today)for me. I will take a standby flight to JFK and then the last hop from JFK to London Heathrow, arriving there in Sunday morning.
Sitting on the runway at JFK in a line of 18 planes waiting for takeoff.
more later,