We have spent almost a year preparing for this trip to England and we are just about ready to take off. On Labor day we officially left the house with everything packed and ready to ship as well as suitcases to carry with us.  The renters moved in on 2 Sep, so we had to be out of the house BUT Debbie's Certificate of Entitlement has not come in yet so, we are officially homeless – all dressed up and no where to go!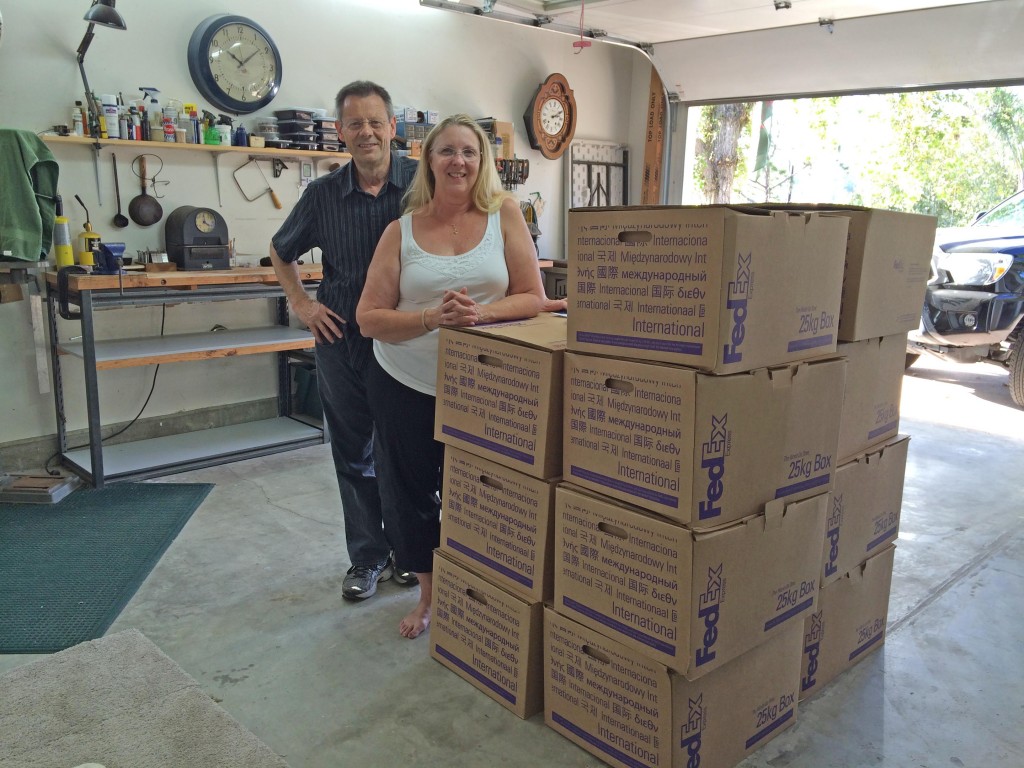 It is nice to have family and friends though.  We are currently staying with our daughter Heather's in-laws in Newport Beach.  They are so gracious to let us stay with them until we can make our next step.  We have heard from our immigration lawyers in NY who are doing their best to expedite Debbie's application.  Looks like it could be a few weeks before we receive her papers.
We are thinking strongly about me going ahead before Debbie to begin the process of settling in and then letting Debbie follow when her Certificate does come through.
we'll let you know,