William J. H. Andrewes
Author, Horological Consultant, and Sundial Maker (U.S.A.)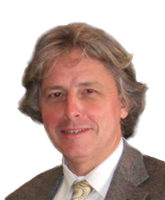 James Arthur Lecture:
The Time of Our Lives
Biography
Presentation
Further Information
Will Andrewes was born in London and trained as a clockmaker, working under the guidance of George Daniels, Martin Burgess, and others, and as a designer, graduating in three-dimensional design from Kingston College of Art in 1972. He became one of the first recipients of the British Crafts Advisory Committee Award in 1973 and was elected a Freeman of the Worshipful Company of Clockmakers in 1977. Specializing in the field of time measurement for four decades, he worked at Eton College (1973-1977), the Old Royal Observatory, Greenwich (1974-1977), The Time Museum (1977-1987), and Harvard University, where he was the David P. Wheatland Curator of the Collection of Historical Scientific Instruments (1987-1999). He organized the Longitude Symposium (1993), edited
The Quest for Longitude
(1996), and was co-author with Dava Sobel of
The Illustrated Longitude
(1998). In 2001, he organized the exhibition The Art of the Timekeeper at the Frick Collection in New York. He was awarded the Clockmakers' Company's Harrison Gold Medal in 2007.
Andrewes lives in Concord, Massachusetts, where, in addition to consulting with museums and private collectors, he designs and makes a unique form of sundial called the Longitude Dial for which he has been granted two patents. Feature articles about this work have appeared in the Patek Philippe Magazine, Smithsonian Magazine, and other periodicals.
Over the past 50 years, remarkable changes have occurred in the way we find, keep, and measure time. During the late 1960s, inexpensive quartz watches began to flood the market. Unable to compete in either price or accuracy, the traditional type of mechanical timekeeper seemed doomed, its almost 700-year development finally coming to an end. It appeared that the only future for those intent on becoming involved in horology was in museums, the antique trade, or restoration.
It was around this time, however, that a renaissance in the art and craft of mechanical timekeeping suddenly emerged. Two of the foremost pioneers were Martin Burgess, who specialized in sculptural clocks, and George Daniels, who began making watches by hand and, in so doing, inspired a whole new generation of watchmakers.
From the perspective of his own career during this extraordinary period in the history of time measurement, William Andrewes will describe some of the memorable events and extraordinary individuals who have helped to change the face of time and inspire his work in the development of the Longitude Dial, a unique timepiece with no moving parts that tells the time in two places simultaneously. One of the 20 examples made so far is the Chilpancingo Dial, a five-meter diameter sundial that he designed for the bicentenary of the signing of Mexico's independence, which took place in Chilpancingo in 1813.
Articles about
"Chasing The Sun: Exploring The Andrewes Longitude Dial" by John Reardon,
www.Hodinkee.com/features/will-andrewes-feature
August 2002: "The Long View" by Matthew Morse, WatchTime: The Magazine of Fine Watches, pp. 90 - 93. (www.watchtime.com) Article not published online. PDF: Watch Time article
April 2006: "Sunny side up" by Dava Sobel, Patek Philippe Magazine, Vol. 11, No. 7, pp. 22 - 25. (www.patek.com/contents/default/en/ppmagazine.html) Article not published online.
January 2007: "The Shadow Knows" by Dava Sobel, Smithsonian Magazine, Vol. 37, No. 10, pp. 88-95 (www.smithsonianmag.com/science-nature/sundial.html) PDF: Smithsonian Magazine, article
Select Articles on Various Subjects
January 1986: "The Time Museum — Its Past and Present", Horological Journal, Vol. 128, No. 7, pp. 12 - 18. (www.bhi.co.uk/horological-journal) Article not published online. PDF: The Time Museum-Its past and present
1995: "The Life and Work of David Pingree Wheatland". Oxford University Press: Journal for the History of Collections, Vol. 7, No. 2, pp. 262-268. (jhc.oxfordjournals.org). Article not published online. PDF: The Life and Work of David P. Wheatland
June 2010: "Seth Atwood: In Memoriam". Antiquarian Horology, Vol. 32, No. 2, pp. 175 - 177. (www.ahsoc.org). Article not published online. PDF: Seth Atwood, In Memoriam article, AHS June 2010
Spring 2012: "A Chronicle of Timekeeping: Our conception of time depends on the way we measure it", Scientific American: A Matter of Time, Special edition, Vol. 21, No. 1. (www.scientificamerican.com/article.cfm?id=a-chronicle-of-timekeeping) Article published online on January 15, 2012 under a new main title "A History of Clocks". PDF: Scientific American 2012
The Longitude Dial (not updated since 2006)