E. C. Krupp
Astronomer and Director, Griffith Observatory (U.S.A.)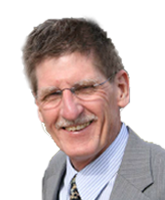 Recycling Time
Biography
Presentation
Further Information
E. C. Krupp is an astronomer and Director of Griffith Observatory in Los Angeles. He attended Pomona College as an undergraduate majoring in physics/astronomy (B.A., 1966) and received his M.A. (1968) and Ph.D. (1972) in astronomy at UCLA, where he studied the properties of rich clusters of galaxies as a student of Professor George O. Abell. He has also been awarded two honorary Doctor of Science degrees (West Coast University, 1996, and Pomona College, 2011).
Krupp began working at Griffith Observatory in 1970 as a part-time Planetarium Lecturer when he was still in graduate school in astronomy at UCLA. He became a full-time Observatory staff member when he was hired as Curator in 1972, and he has been Director since 1974. He is the author and editor of five books on ancient, prehistoric, and traditional astronomy and has visited more than 1,900 ancient, historic, and prehistoric sites throughout the world. He has also written hundreds of articles for the general reader on astronomy and culture, dozens of research papers, and four children's books on astronomy. On behalf of public astronomy, he led the recent $93-million restoration, renovation, and expansion of Griffith Observatory, a project he conceived and shepherded through design, fundraising, construction, reactivation, and return to space after a five-year close.
For the ancients, the natural rhythm of day and night, the Moon's phases, the seasonal displacement of the stars, and the Sun's annual migration all seemed to drive time and organize the world in a narrative of cyclical, ordered change. Our ancestors recycled those cycles on behalf of a shared experience of the passage of time that allowed them to access the past, anchor the present, and plan the future.
We sense the passage of time through the events we remember, and memory is served by organized narrative. Celestial events provided daily and seasonal signals in a familiar, revolving plotline – things start, things develop, things end, and things begin again. Our ancestors saw that same pattern in the trajectory of life. They imposed that metaphor on the sky with celestial gods and integrated human endeavors with the world's celestial and seasonal rhythms.
Observation and recognition of fundamental celestial cycles appear to be part of an archaic, prehistoric heritage. It is one thing, however, to recognize and anticipate the passage of time through celestial events and another to map time with an enumerated succession of days. Through counting and bundling recurrent celestial milestones, we contrived calendars that extended our conceptual reach and mobilized our enterprises. In antiquity, the calendar's power was understood. Nearly every undertaking relied on it – hunting, farming, delivery of goods and services, petitioning the gods, governance, and more. The calendar sustained society and for that reason was expressed in sacred ritual, in the imagery of agriculture, and in the responsibility of kingship. The calendar possessed religious power, economic power, and political power, and in ranked societies it was the prerogative of the elite.
Although the broad purpose of the calendar is universal, in detail each calendar's character is modulated by the circumstances and needs of the people it serves. E. C. Krupp will sample Pueblo Indian, Egyptian, Mesopotamian, Mesoamerican, Chinese, and Julian calendars to illustrate differing priorities and strategies and to acknowledge the inevitable conflict that emerges between our interest in whole, congruent numbers and the actual behavior of the sky. The role of this inconvenient truth in the route to the Gregorian calendar is also outlined.